Löw slows down euphoria after rout over Brazil: "it's not a rule"
Coach tries to take Germany to the fourth title over Argentina, this Sunday, in Maracanã
iG Minas Gerais | Josias Pereira |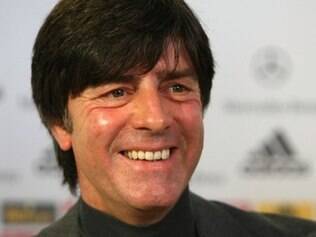 Rio de Janeiro (RJ). Last Tuesday (8), Germany shocked the football world by delivering an impetuous rout 7-1 over Brazil, in Mineirão, in a match of the World Cup semifinals. This Sunday (13), the Germans decide the tournament facing the Argentines, in Maracanã, at 4 p. m. (Brasilia time). Despite the confidence after the expressive result obtained over the Cup's host, coach Joachim Löw knows the final will present very different circumstances from those found in Belo Horizonte.
"The game against Brazil isn't the rule. Those who believes that didn't observe Argentina carefully. They will try to keep the ball possession and counter-attack. It's two teams of the same level. We have the necessary confidence and we know our adversary's strength", evaluated the coach.
In case they triumph over Argentina, the Germans will leave Brazil with their fourth world title in their luggage, besides being the first Europeans to conquer a title in a Cup held in the Americas.
"We know we can go down in history. It could be another joy for us", concluded Löw.
Translated by Raquel Sodré