Van Gaal and Scolari reunited after nearly 20 years
Coaches faced off for the first and only time in 1995, in Intercontinental Cup in Japan.
iG Minas Gerais | Daniel Ottoni and Guilherme Guimarães |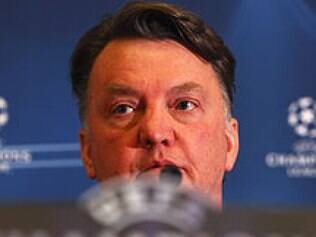 The Netherlands coach Louis Van Gaal will face, against Brazil, an old acquaintance. Despite knowing Scolari from many years, there is a long time that the two haven't faced each other. The first and only time they were on opposite sides was in 1995, in Intercontinental Cup's final, in Tokyo.
Now, they will be face to face on this Saturday at 17h, at Mane Garrincha Stadium in Brasilia, fighting for a third-place in the World Cup - Netherlands vs Brazil.
At that time in Tokyo, Van Gaal led European champion Ajax, while Scolari coached Gremio, who had gained America. After 120 minutes of scoreless, the decision went to penalties and ended with Dutch victory.
"That year, we haven't lost a single match. Although we have been champions, the experience was not very good for me, since I always push my squad to play well and it did not. Gremio was better than Ajax on that occasion. I really want my team playing a good football against Brazil" signals the commander.
Former Physical Education teacher, Van Gaal, who will make his last match on the Netherlands's bench against Brazil, expects from his players a gratifying and convincing victory. "Who knows the athletes can give me the third place as a farewell gift? When I was a teacher, for 11 years, I used to let the kids play at ease. I hope the players do it too " he says.
Yet this World Cup, Scolari criticized Van Gaal when he assumed that Brazil would be benefited by knowing other's results of the phase above.
Scolari hinted that thinking that way was 'dumb or malicious'. Asked at the press conference, Van Gaal just said that based his placements on facts that happened.
Translated by Henrique Bastos