Including Neymar, Fifa releases list of indicated to best Cup player
German squad had four indications, against three of Argentina
iG Minas Gerais | Folhapress |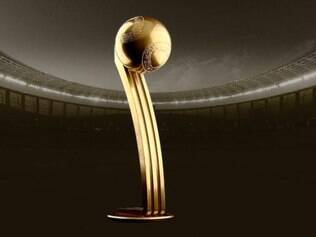 With Germany leading the indications list, Fifa announced, this Friday (11), the names of the ten players who will compete for the prize of best World Cup player in 2014. The list elaborated by the members of Fifa's Technical Studies Group, which watched closely all the matches of the championship so far.
Four German players have been indicated to the prize: Hummels, Tony Kross, Phillip Lahm and Thomas Müller. On Argentina's side, three have been chosen: Lionel Messi, Di Maria and Mascherano.
The list is completed with forward Neymar, Dutch Robben, and James Rodriguez, from Colombia.
Winners of Adidas Golden Ball in previous editions:
Spain 1982: Paolo Rossi (Italy) Mexico 1986: Diego Maradona (Argentina) Italy 1990: Salvatore Schilacci (Italy) USA 1994: Romário (Brazil) France 1998: Ronaldo (Brazil) South Korea/Japan 2002: Oliver Kahn (Germany) Germany 2006: Zinédine Zidane (France) South Africa 2010: Diego Forlán (Uruguay)
Translated by Raquel Sodré