Security for the World Cup final will count on 26 thousand policemen
For Maracanã's inside, Fifa hired 1.500 private security people
iG Minas Gerais | Folhapress |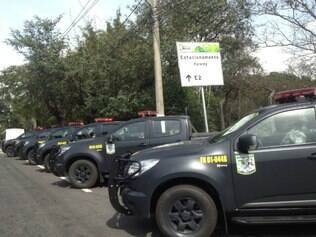 A meeting, on this Thursday afternoon, among Justice minister, José Eduardo Cardozo, Rio's security secretary, José Mariano Beltrame, and those responsible for the security of the World Cup in state and federal administrations, besides Fifa, defined the scheme for the championship's final game, next Sunday (13).
There will be 26 officers, considering civil, military, federal, federal road police, besides the National Force on the streets of Rio. From this total, 10 thousand are Military Police officers.
"We will keep the excellent public security standard that we have been having ever since the beginning of the World Cup", highlighted minister Cardozo, as he left the meeting in Sofitel hotel, Southern zone of Rio.
On Maracanã's inside, there will be 1.500 private security people, hired by Fifa. The focus of attention of these people will be trying to avoid fights among supporters and an invasion in the field.
In the final, in 2010, between Spain and Holland, in South Africa, a group of supporters invaded the field after the end of the game. Fifa wants to avoid any kind of invasion.
Germany and Argentina define the Cup on Sunday, in Maracanã.
Translated by Raquel Sodré