Argentina will try to bring South-America to the same number of titles
Old Continent squads have one title more
iG Minas Gerais | ANTÔNIO ANDERSON |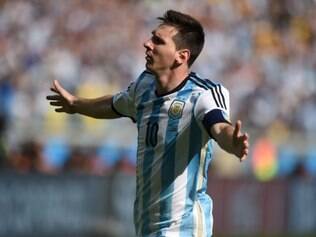 Argentina is going to have, on Sunday, at the big final against Germany, the opportunity to tie 10-10 the number of world championship titles between South-Americans and Europeans. The Old Continent's squads got to Brazil having one title of advantage in the championship's history. It's now up to the Germans trying to consolidate this hegemony as biggest champions.
South America has gotten five world championships with Brazil, two with Argentina and two with Uruguay. On Europe's side, Italy has been champion four times, Germany has three titles, England, France and Spain have one each. In Argentina's favour, they have the fact that all Cups disputed on South-American grounds have been won by countries of the continent.
Uruguay, in 1930 (at home) and in 1950 (in Brazil); Brazil in 1962 (in Chile), and Argentina in 1978 (at home). The South-Americans also won disputes in other American countries. Brazil has been a champion in 1970, in Mexico, and in 1994, in the United States. Argentina has won in 1986 in Mexico.
Since the German defeat to Brazil in 2002, only European squads got to the final matches at World Cups and got the title. In 2006, in Germany, Italy beat France. In 2010, in South Africa, Spain got the title after beating Holland in the final. On Sunday (13), at 4 p. m. in Maracanã, Argentines and Germans will write another chapter in this history.
Translated by Raquel Sodré