Neymar stopped watching the rout and passed on to poker
According to the journalist Juca Kfouri, from ESPN and UOL site, said player didn't cry after the disaster in Belo Horizonte
iG Minas Gerais | DA REDAÇÃO |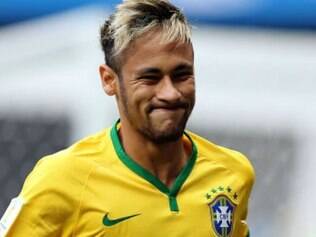 Journalist Juca Kfouri, on his blog, described how forward Neymar watched, at home, the Brazilian disaster before Germany in Mineirão last Tuesday (8). According to the blogger, Neymar didn't cry. He lamented for his fellow players, watched until the seventh goal, turned off the TV and went for a poker game with his pals.
Barcelona-ESP player would have sworn a lot during the match, feeling sorry for his colleagues - specially David Luiz ("this kid is going to suffer", he would say).
Kfouri also said "dona Nadine", the player's mother, didn't hold it and cried a lot the defeat 7-1 in Belo Horizonte.
Neymar was out of the World Cup's finals after fracturing the third spinal bone in the lumbar region at the quarter finals duel of the championship, which was won by Brazil 2-1 against Colombia.
Translated by Raquel Sodré