Names to substitute Felipão start being cogitated
Tite may be the strongest option; other coaches taken into consideration are Muricy Ramalho and Vanderlei Luxemburgo
iG Minas Gerais | Daniel Ottoni |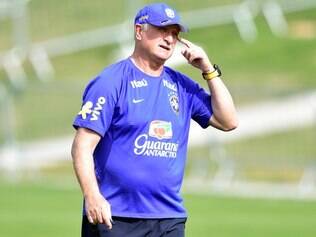 The humiliating defeat Brazil suffered to Germany has also been of use to accelerate the news of Felipão's imminent way out of main coach job. The commander had already given away hints that he would leave the team after the championship.
After the 7-1 rout, he prefered not to talk about it and only address the matter after the third place decision, which will be held this Saturday (12), in Brasilia, against the loser in the match Holland vs. Argentina.
"This isn't an issue to be addressed right now. I must work on Saturday's game to get a good result", summed Felipão, on a press conference, after the bad result in face of Germany.
In the backstages, some names have already been said. The main one is Tite's. He's had Corinthians as his last club and that was where he's gotten Libertadores Cup title and also the world clubs championship. Other options that may appear are Vanderlei Luxemburgo, Muricy Ramalho and even Alexandre Gallo, who currently command the Brazilian squads of the basis.
The decision will belong to Marco Polo del Nero, who will take on CBF's (Brazilian Football Confederation) presidency from 2015. He must consult with current president José Maria Marín, besides other members that he considers trustworthy.
A big part of Brazilian supporters, however, are in favour of a foreign coach, fact that doesn't seem to be taken into consideration by CBF's high command.
At the national squad, Felipão has 54 matches, 38 victories, seven draws and nine defeats, having, in all, 74,6 percent of good use. One of the options is keeping him in the squad, but in another job.
Translated by Raquel Sodré