"I make my own choices" says Felipão
Scolari responds critics and reiterates support to Julio Cesar; Brazilian's goalkeeper justified his call saving two first penalties
iG Minas Gerais | GUILHERME GUIMARÃES E THIAGO PRATA |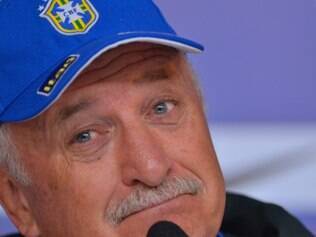 "Goaltending is a position that the coach needs to have confidence."
Who has not heard that phrase when the subject matter is football? On Saturday's afternoon, Brazilian team's captain gave a great proof that this adage is really tight.
After a 1-1 draw in normal time against Chile, at Mineirão, and winning 3-2 against the Chileans in penalty throws, Scolari became even stronger at one point he gets more criticism: the convening of goalkeeper Julio Cesar.
In the fourth game at Brazil World Cup, number 12 has a large field in response to critics. He saved two penalties and was the hero of Brazil's rating for the quarterfinals.
"I have been criticized for calling Julio Cesar or another player. This type of situation is a coach's choice and I make my own choices. Sometimes it goes right, sometimes it goes wrong. I do what I think is the best.I don't have to respond anyone and Julio either. Everyone has to play, and who comes as a holder is because has my confidence.", he said.
Against everything and everyone, Scolari played Julio Cesar's call, who now works in Toronto FC, ​​Canadian team, playing the North American professional league, Major League Soccer (MLS).
The fact that his name was criticized is because the jacket 12 left Europe, where most time was kept in reserve at Queens Park Rangers (ING), to play more regularly and prepare himself for the World Cup in a team of lower expression in football's world.
Translated by Henrique Bastos