Norwegian gets prize for foretelling Suárez would bite again
Supporter took home US$ 2,6 thousand after incident between Uruguayan forward and Italian defender Chiellini
iG Minas Gerais | Folhapress |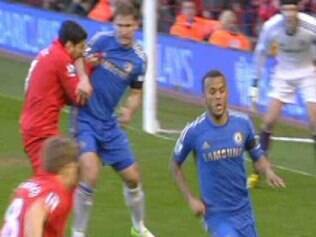 Luis Suárez resume made many people bet on the fact that he would freak out again. One of these people was a Norwegian who stuck, on a betting website, that the Uruguayan forward would bite another contestant during the duel against Italy.
Luck seemed to be on the Norwegian supporter's side, and he took home around US$ 2,6 thousand after the strike between the forward and Italian fullback Chiellini. The match finished with a Celeste victory 1-0, result that classified the squad for the last-16 and left the Italians out of a World Cup still on first phase for the second time in a row.
The first time Suárez bit an adversary was when he still wore Ajax-HOL's jersey, on a classic game against PSV. The second was playing for Liverpool, when fullback Ivanovic, from Chelsea, didn't get off well from the tackling with the Uruguayan.
Translated by Raquel Sodré