After being eliminated, Spain suffers crisis among players
Xabi Alonso's declaration that squad wouldn't have kept the same levels of ambition and hunger, caused discomfort
iG Minas Gerais | Folhapress |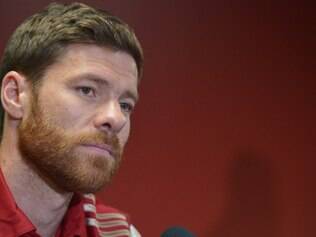 A statement by player Xabi Alonso about Spain's elimination started a crisis between colleagues.
"We haven't been able to maintain the same levels of conviction, of hunger. Mentally we weren't ready. Physically we were maybe the same but putting that all together we weren't in the best shape". Admitted the 32-year-old, considering a completely unexpected failure.
Champions in last World Cup, Spaniards were eliminated after two losses to Holland, 1-5, and Chile, 0-2. Real Madrid player Xabi Alonso did not have a good performance in both games.
Two of his companions refuted the statement. Striker Diego Costa, who plays for Atletico Madrid, said he doesn't agree with those words. Iniesta, Barcelona's star, denied lack of ambition.
On Twitter, back Arbeloa came out in defense of Xabi Alonso - coincidence or not, both Real Madrid players. "My respect and admiration for all those who prefer bother telling the truth than seeking admiration telling lies."
Coach Vicente del Bosque had a long talk with Xabi Alonso after training in Curitiba last friday.
Translated by Henrique Bastos