Cameroon's coach bets on surprising farewell in the World
Followed by a troubled campaign, Cameroonian see this clash as a redemption's match
iG Minas Gerais | Folhapress |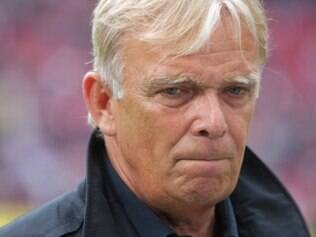 Cameroon's selection says goodbye to the World Cup on Monday (23) when it faces Brazil at 5pm, in Brasilia, for first stage's last round.
Having done a troubled campaign during the competition, without scoring a goal and have already reached the final round without a chance to rank, Cameroonians are pointing the clash against Brazil as a game of redemption.
Even confirming that Brazil is one of the favorites, coach of Cameroon, German Volker Finke, has confirmed that the team will get on the field trying to surprise, at least to leave a better impression to their country.
"Ending the World Cup playing against Brazil, in Brazil, already serves as motivation for all players. Yet, despite being one of the four favorites for the title, the Brazilian team is still not classified, needing at least a draw to follow competition. This pressure by the need of a result, even minimal, can be good for us" said Finke.
And is not only in spirit that Cameroonian team seems to be different from the previous two games. The squad is going to have at least three changes, from that which's faced Croatia. The big surprise might be Eto'o's return.
Although haven't trained in recent days due to a right knee injury, the expectation is that the 33 years old player may be scaled to what should be his last match for Cameroon.
Translated by Henrique Bastos