Seventeen foreigners have filed police reports in Belo Horizonte
Civil Police audit shows that reports have been made during the match between Colombia and Greek, at Mineirão stadium, on this Saturday (14) afternoon
iG Minas Gerais | Camila Kifer and Carolina Caetano |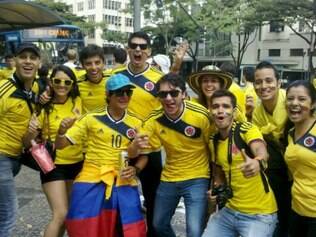 Seventeen foreigners will take a bad experience from Belo Horizonte. This has been the number of tourists from other countries who have filed some kind of police report on the first match at Minas Gerais capital.
Most of the complaints have happened inside Mineirão stadium, which has received the duel between Colombia and Greek on this Saturday (14) afternoon. There have been 14 police reports only inside Pampulha's Giant. Brazilian complaints have been considerably less: just seven.
The other three reports filed by foreigners were around the stadium, at Otacílio Negrão de Lima avenue police station, by Pampulha lagoon. They foreigners have reported there the theft of their personal documents.
The mobile police unit at Gameleira, where Fan Fest is held, on the other hand, hasn't registered any police reports on this Saturday. There haven't been reports at Savassi region either, where the Colombians went to party after the match.
Translated by Raquel Sodré