Dilma and Fifa are insulted by supporters at Itaquerão
As soon as the opening ceremony was closed, part of the supporters has hotilized the Brazilian president and the World Cup organizers
iG Minas Gerais | JOSIAS PEREIRA |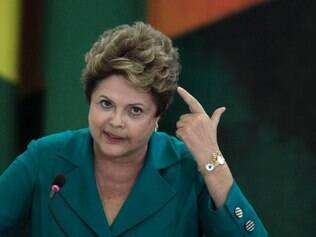 São Paulo (SP) - Less than an hour before the ball started to roll on Itaquerão field, president Dilma Rousseff and Fifa were antagonized by part of the supporters who were at the stadium, in São Paulo city. As soon as the opening ceremony was finished, it was possible to hear to shouts of "Ei, Fifa vai tomar no..." ("Hey, Fifa go [bad word] yourself").
Right after, supporters started shouting the same line to the president. The curses didn't last much and were soon smoothed by "Eu sou brasileiro, com muito orgulho, com muito amor" ("I am Brazilian, proudly, with love").
On an attempt to avoid booing and protests, president Dilma Rousseff and Fifa's president, Joseph Blatter, didn't make a speech at the Cup opening. The event has been receiving questioning and critics throughout the country because of the high investments made on stadiums and unfinished and overpriced infrastructure makeouts.
Traduzido por Raquel Sodré