Theme parties for tourists
Odds are that Argentinian, Chilean and Uruguayan communities are going to party hard during the World Cup period
iG Minas Gerais | Josias Pereira |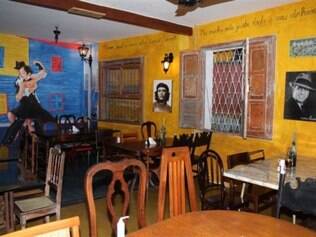 Odds are that Argentinian, Chilean and Uruguayan communities are going to party hard during the World Cup period. One example of it is Argentinian businessman Gustavo Ramon. Owner of typical restaurants Parrilla Los Hermanitos and Pizza Sur, he has travelled to Buenos Ayres and has guaranteed himself a supply of decorational material allusive to his home country's national team.
"I am very excited with Argentinian squad in Belo Horizonte. They have already elected my restaurant as the official one of the Argentinian matches in town", he celebrates.
The Chilean teacher Teresa Zamorano is another example of one who can barely wait for the presence of her country's squad at Minas Gerais capital. "We are going to get together to watch the matches at Chilean restaurant Empório 10landes, at Anchieta neighbourhood", she revealed.
Translated by Raquel Sodré